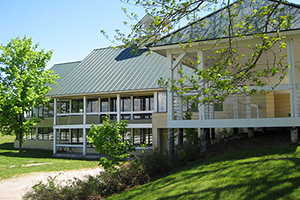 Bond Series: 2012 Series A Bonds
Closed: September 19, 2012
Bond Size: $1,075,000
Credit Rating: Not Rated
Credit Enhancement: None
Purchaser: Private Individuals
Interest Rate: Fixed Rate, Tax-Exempt
Final Maturity: 2017
Yield: 4.00%
Purpose: New High School Campus: i) Purchase a three-acre parcel of land and the approximately 14,000 square foot building located thereon; ii) Finance certain improvements to the property iii) Pay certain costs associated with issuing the bonds.
Project Benefit: Project will benefit LCWS by meeting the school's objective for a combined campus and will significantly improve the high school environment. The project will double the student capacity, as compared to the current high school, is on the public bus line, allows for sharing of faculty/staff resources between the two campuses and should lead to increased enrollment in the high school. The project is both necessary and convenient for the operation of LCWS. Necessary in that the current high school facility is inadequate in physical space and in quality of space. Convenient in that the project will bring the school's campuses within close proximity and allow for the sharing of faculty and staff which is now logistically infeasible.
Economic Benefits: The school was unable to quantify the economic benefits of this project.